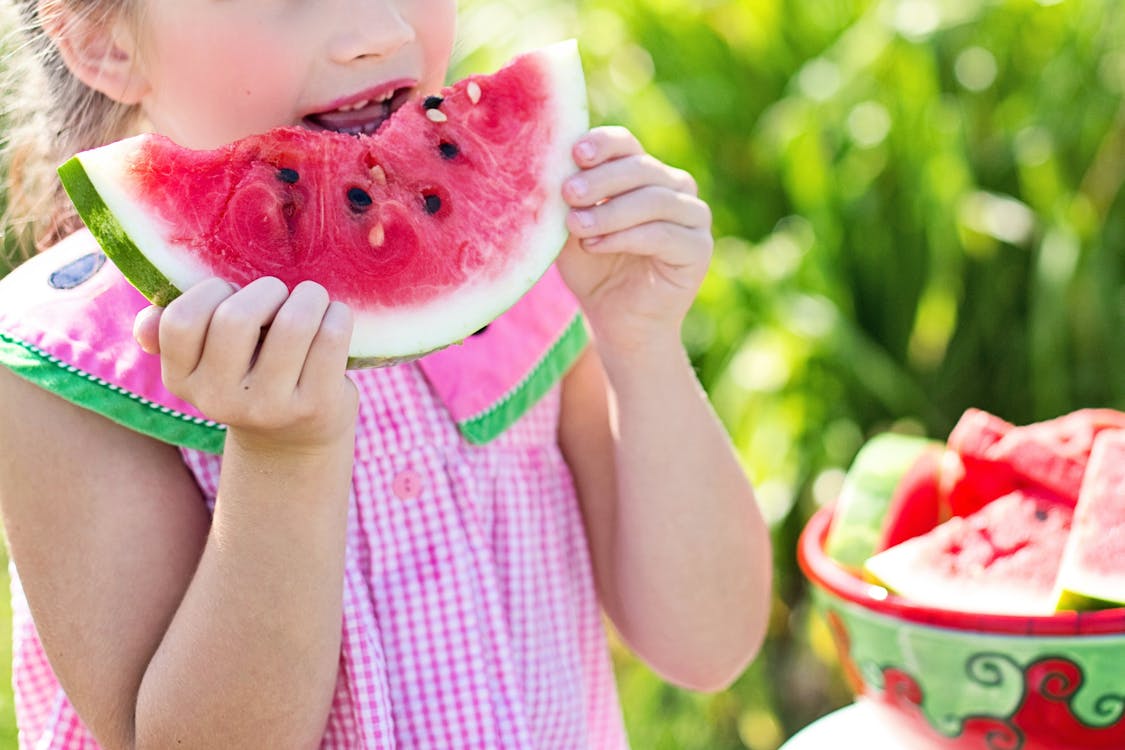 By Rebecca Screen – Naturopath, Health Coach & That Sugar Ambassador
When you buy certified organic children's food for your little and most precious ones, you know you are buying pure, healthy, nutritious and delicious food, with no nasty chemicals.
Organic food is how Mother Nature intended – grown, processed and handled without the use of synthetic chemicals, artificial fertilisers, or genetically modified ingredients (GMOs).
There is evidence that organic food is safer, more nutritious and better for you than non-organic food – especially if you are a child. Children are more vulnerable to toxins due to their immature and still developing brain, digestive system, detoxification and immune systems. A child's natural protective barrier – the blood-brain barrier – is not fully intact until at least two years of age; which exposes children to toxins such as heavy metals, which can affect the brain.
Children also have a larger intake of food per kilo of body weight, which makes them more susceptible than adults to the effects of toxins. Toddlers eating mostly organic food have been found to have less than one sixth the pesticide residues in their urine, compared to children who eat conventional foods.
Considering all this, we can see why it is so important to reduce children's exposure to toxins – particularly during their early years.
To ensure you are purchasing genuine organic products, check for a certification label.  This provides you with high quality products,that have passed stringent requirements.  When you see a certification number and logo, you know that there is a seamless chain of organic integrity in every step in the life of that product – from farm to your babies and children.
In good health,
Rebecca
Rebecca Screen – Naturopath, Health Coach & That Sugar Ambassador
As a health care professional and mother of two children, Rebecca understands first-hand the importance of good health and nutrition, from pre-conception, across the life-span.
Her journey with good food, health and natural medicine began as a young child. She remembers her Mum's nutritious home cooked meals, having fun baking, and using food as medicine to help some common health complaints. This progressed into early work as a Dental Nurse, before she found her true passion and graduated with a Bachelor Degree in Health Science – Naturopathy, at the Southern School of Natural Therapies (Melbourne). Today, as a Naturopath, Health Coach and That Sugar Ambassador, Rebecca loves helping people understand and improve their health and vitality. She focuses on areas such as children's health, digestion, women's health, fertility, stress and fatigue.
To find out more about how Rebecca can help you or your little one please contact her at Feeling Healthy 69 Anderson Street Yarraville VIC 9687 5333